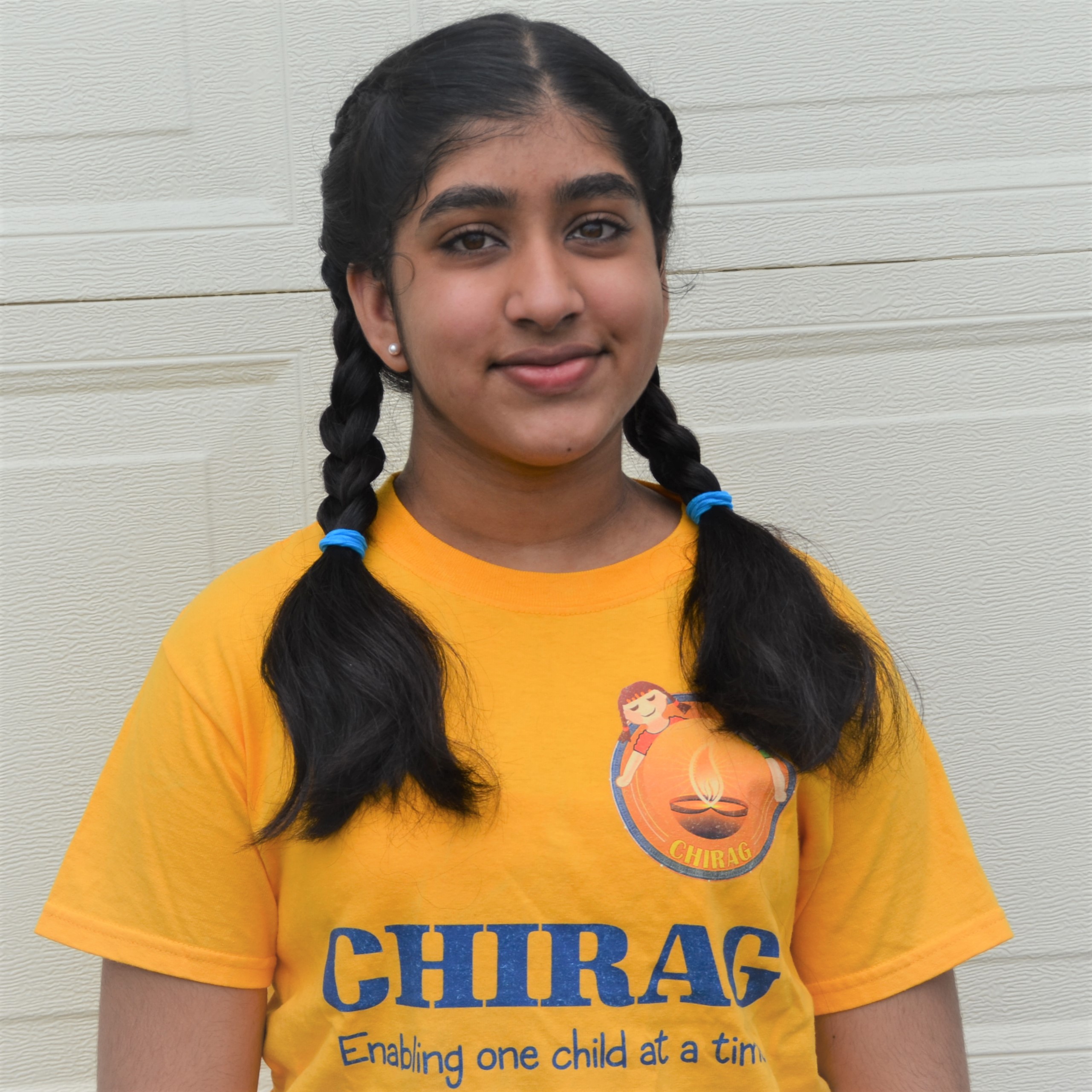 My Projects:
Project1 : Aid4Amputees
Project Lead: Naisha Bellam
Team Members: Arnav Biruduraju,Veda Kalwala, Sahasra Kalwala
Impact:
Dedicated to providing artficial limbs for 500 under privileged in rural india.
The avarage cost of an artificial limb is $70
Description:
More than two thirds of India's 1.3 billion inhabitants live in low-income rural areas, where accidents resulting in loss of limbs frequently occur from using unsafe agricultural machinery, working on rail and road construction, or as a result of snake bites.
According to estimates, India has more than half a million amputees, with tens of thousands added to the amputee population every year. And rehabilitation support from the government is negligible.
Amputees in India are predominantly male, rural, poor, and in the working age group. A significant proportion of amputations are reported to be due to injuries sustained in railway and road accidents and due to agricultural equipment.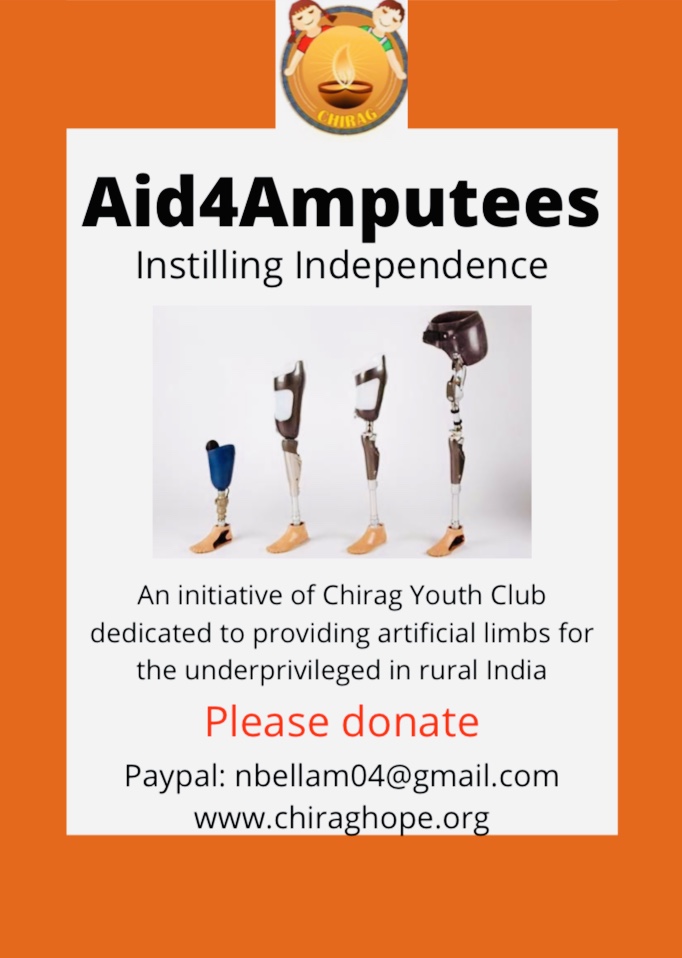 Project2 : Mini Libraries
Impact: 125 mini libraries in government schools in rural India.
Team: Naisha Bellam,Arnav Biruduraju,Anish Tripuramallu, Akarsh Kollu, Aneesh Bellam,Nikitha Tripuramallu.
Started Chirag's "Caring4Kidz" initiative to spread awareness about lack of educational facilities in rural India, I have also created social media campaigns, reached out to distinct family members, friends and recruited volunteers to raise donations for Mini library project.
Many young kids drop out of schools in India due to social, economic, cultural and geographical conditions. There are many kids in India who love reading. But they can't afford to buy the books because the prices are very high, or they cannot access public libraries. I believe to change the mindsets of rural India you have to start at school, and with that thought I reached out to my friends, family and neighbors for donations to support Mini Library project along with social media promotions. I was able to raise $20,000 to set up 125 libraries in rural India.