Hearing Aid for Shyamala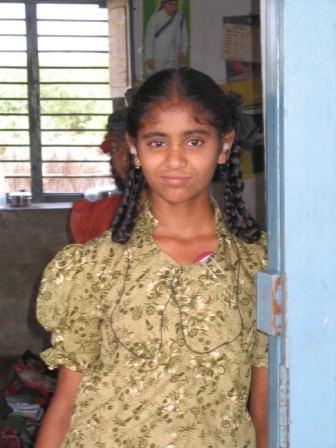 Project Lead: Chandra Mouli Ravipati
Local Sponsor & Lead: Yenikapati Karunakar
Project Start Date: August 2007
Project Duration/Type: Short term/One time
Project Description: Shyamala is the youngest daughter of Mr. Nageswararao, who works as a laborer. Shyamala lost her hearing when she was 4 years old. It is believed to be due to a typhoid fever. Because of the hearing loss, she slowly stopped talking and is now speech-impaired as well. After consultations with Dr.Sudhakar (who provided free consultation) and taking audiograms, it was determined that she would benefit from hearing aids. We paid for her hearing-aids and she is now able to hear. Now, she has lot of caching up to do. She has to learn to recognize and say basic words.
Our local volunteer is imprinting the importance of talking to her on her parents, teachers and siblings. Otherwise, they tend to resort to signs as they did for the past six years.
Total Cost of Sponsorship: $150
Deliverables: Hearing aid, follow-up care and education